Homepage > Brands > Komercijalna Banka
Komercijalna Banka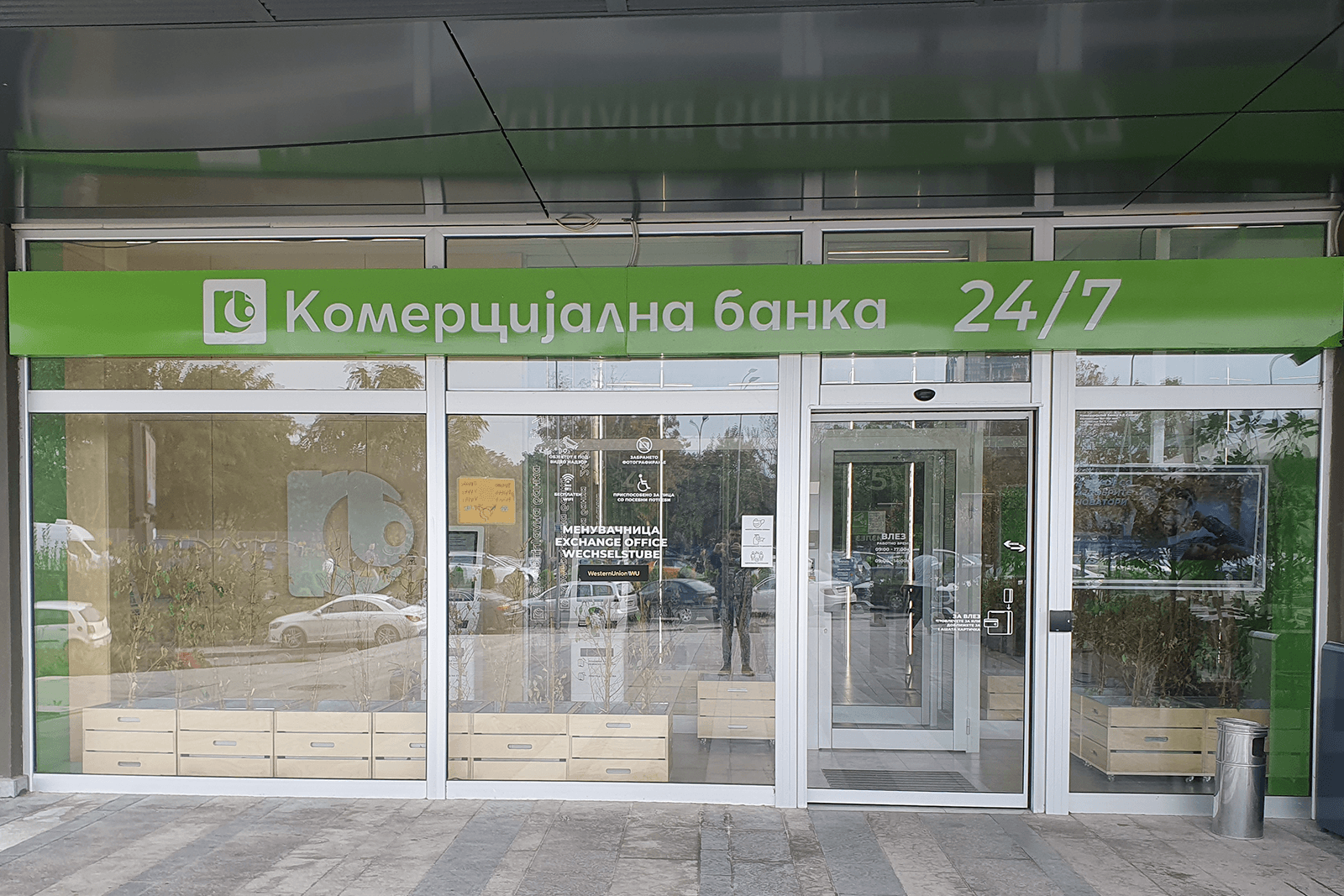 Open Everyday
Floor:
00
Website:
Telephone:
Telephone:
Social Media:
Working hours
09:00 – 18:00 from Monday to Friday
09:00 – 14:00 on Saturday
Floor
Ground floor
Web page
www.kb.com.mk
Komercijalna Banka AD Skopje is one of the leading banks in the Republic of Northern Macedonia, which in its long-term operation has built an image of a bank with tradition, trust, security, innovation and a strong domestic and international reputation.
As a universal private bank offers a wide range of banking activities. In the branch of Komercijalna Banka in East Gate Mall we offer Denar and foreign currency payment operations, exchange operations and Western Union, lending to individuals and microcredits for legal entities, bank cards, approval of overdrafts, insurance, pension schemes, sale of shares in KB Publikum and the rest. The only bank in the mall, which offers a modern digital service center available to customers 24/7, where cash payments and ATM payments can be made, ATM exchange transactions, payment of utility bills, raising a transaction account statement.
Through the widespread network of branches, branches, ATMs and POS terminals, which is constantly increasing, the Bank is close and always at the service of end users.