Homepage > Brands > Spizzicoto
Spizzicoto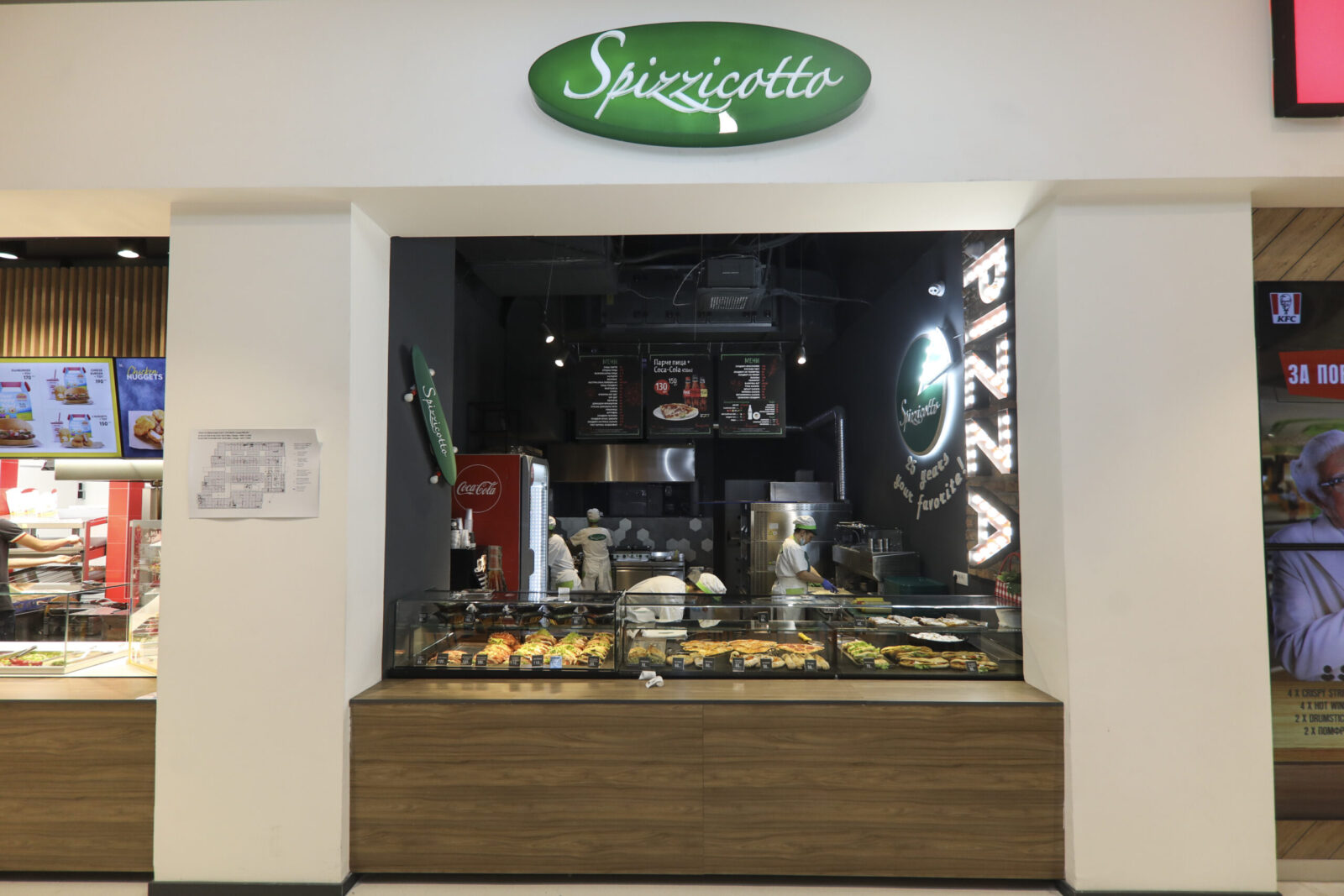 Open Everyday
Floor:
01
Telephone:
Social Media:
Spizzicotto is one of the oldest and most famous Macedonian brands for freshly prepared food that has existed since 1996.
It opened its first point of sale in the City Shopping Center, Skopje, from where it quickly gained a large number of gourmets with its irresistible aromas of freshly prepared food.
In March 2012, in order to delight the Skopje families, he opened his second restaurant in the Skopje Zoo, with a slightly different visual identity – adapted to the wishes of children.
Following the trend and the needs of its customers, in October 2012 Spizzicotto opened its third point of sale in the new City Mall.
The next or third restaurant October 2018 opposite the Faculty of Mechanical Engineering.
March 2021 our new location is opposite the headquarters of NLB Bank – next to the headquarters of the European Union.
November 2021 our newest location is in the East Gate Mall
Behind Spizzicotto stands a team of forty true lovers of good food, dedicated to preparing delicious and fresh meals.
All the ingredients that Spizzicotto uses for the preparation of the products are of high quality and of Macedonian origin.